The Blackpool Tower Circus
With an incredible seating capacity of 1,300 and plenty of lighting, special effects, and sound options available, The Blackpool Tower Circus, with its very own bandstand and transforming sinking floor, is definitely one of a kind where we can make your event a truly memorable one with its unarguable uniqueness and originality.
Showcasing an amazing host of spectacular acrobats and talented acts delivering edge of your seat jaw-dropping stunts and comedy antics, this exciting performance is guaranteed to take you on a rollercoaster of belly laughs and wide mouth gasps!
Circus Gallery
Let your imagination run wild here at The Blackpool Tower Circus, host your event from the performance Ring itself or be entertained with a private show. The layout of this venue inspires engaging talks, awards and creative performances with excellent AV capability - all the ingredients to allow for a memorable experience and event.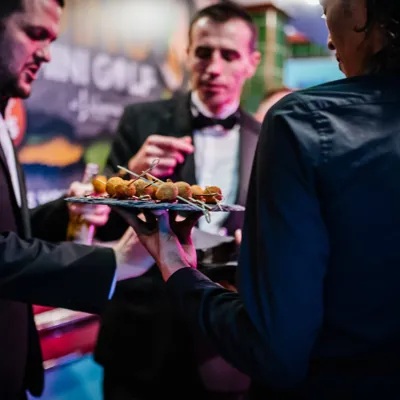 Make an enquiry
If you would like to hire one of our venues, wish to arrange a tour or would like some more information contact our events team by filling out our form.
One of our friendly team will be in contact to discuss your needs further.
See what's on
Explore the upcoming events and listing information.
Click to book your tickets to the latest and greatest events in Blackpool.