Reasons to visit
Make your school trip to Blackpool amazing - from the heights of The Blackpool Tower Eye with the breath-taking SkyWalk, to the depths of The Blackpool Tower Dungeon, you'll be amazed at what's going on in our attractions! 
EXPERIENCE
Family type experiences
Happy life-long memories
REWARDS
Attendance
Behaviour
Star Workers
End of term trips
From £6 per pupil >>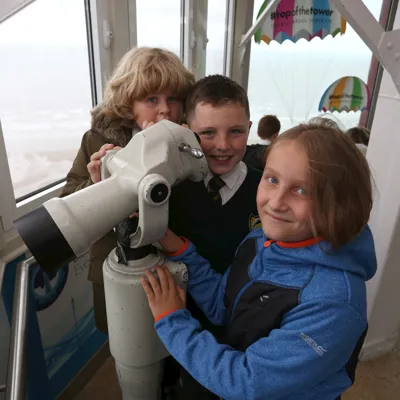 TAKE A TRIP TO THE TOP OF THE TOWER
Experience the heights of The Blackpool Tower Eye with its breath-taking SkyWalk and see if your students can brave the glass floor 380 feet in the air.
Before you head up in our lift, visit the 4D cinema and learn all about the history and heritage of Blackpool and its infamous Tower. Will you be able to spot your schools from the top?! 
On sale now for trips from April 2023 onwards!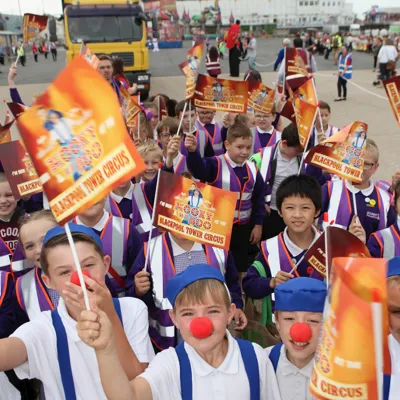 AMAZE YOUR STUDENTS AT THE CIRCUS
Prepare to marvel at the sensational mix of talented acts from all over the world, a whole host of jaw-dropping feats from the performers, not to mention the world-famous water-finale; The Blackpool Tower Circus is the perfect place for a school trip!
On sale now for Feb - October 2023!
Schools can choose to book any of the main 2.30pm 2 hour shows, or attend an exclusive 1 hour schools performance at 12pm on selected dates in June & July.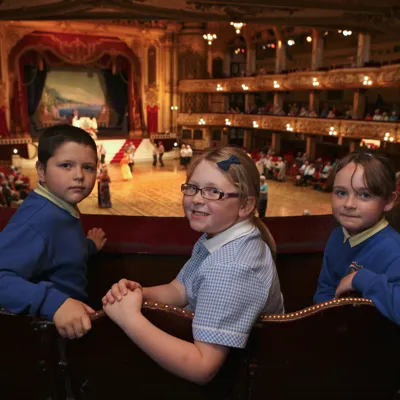 MORE AMAZING ATTRACTIONS
The Blackpool Tower has so many attractions to visit, from the top of the Tower to the depths of the scary-funny Blackpool Tower Dungeon featuring amazing special effects and an incredible actor-led show.
The spectacular Blackpool Tower Ballroom complete the Tower's amazing attractions.
Receive classroom content at the click of a button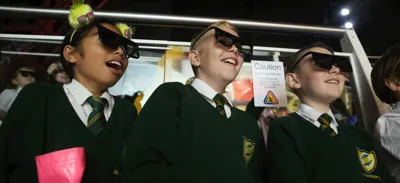 Wow! What a fantastic lesson. The children loved the Lego building and I loved the maths content. We will definitely be back again next year!
The children all had a fab time, they couldn't wait to tell everyone about it when they got back to nursery.
Our first trip to the Dungeons was a success and the pupils thoroughly enjoyed their experience. It really was excellent!
We had a wonderful day on Friday and your staff team couldn't have been more helpful. All went the extra mile to ensure we had a great day!