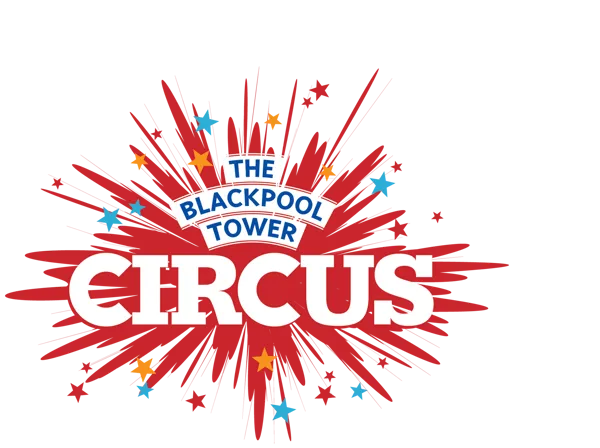 The Blackpool Tower Circus
Pre-book now for 2023
Pre-booking is now available for 2023 dates!
The Blackpool Tower Circus is Blackpool's longest-running show.
No other show has the rich heritage that The Blackpool Tower Circus possesses. Delivering incredible stunts with belly laughs aplenty, meet legendary clowns Mooky and Mr Boo as you join us for the UK's biggest and best Circus.
The 2022 season has now ended but tickets are now available for dates throughout 2023. 
If you were looking for shows in December 2022, don't despair! We're excited to be welcoming HIGH JINX with their Christmas themed magic and illusion show to the Circus arena - tickets are on sale now! 
SEE SHOW TIMES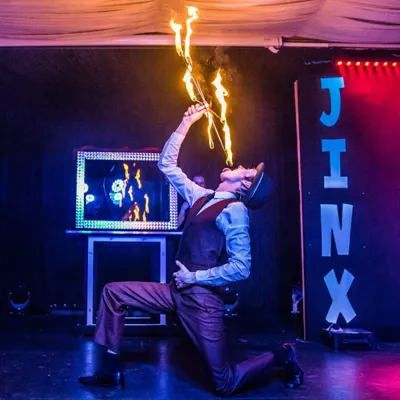 High Jinx Show
On selected dates in 2022, we're excited to welcome the World-class contemporary variety show High Jinx!
Created by award-winning illusionist and magician Michael Jordan, High Jinx brings 90 minutes of sensational tricks, illusions, juggling, escapology and much more to The Blackpool Tower Circus.
See their show on selected dates:
21 October at 2.30pm

12, 13, 26, 27 November at 2.30pm



Christmas Special High Jinx show!

3, 4, 10, 11, 17, 18, 24, 26, 28, 29, 30, 31 December at 2.30pm
1 January 2023 at 2.30pm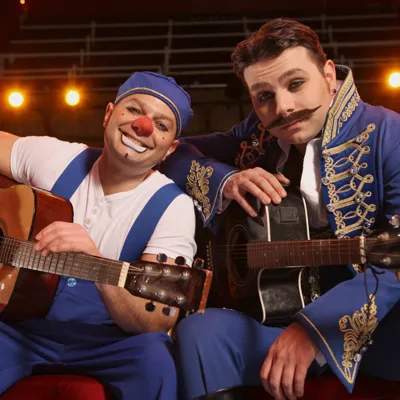 Circus 2023 season coming soon!
Full details for the 2023 show are yet to be announced but we can promise you some jaw-dropping stunts and a fantastic array of adventurous acts from all around the world in an all new show for 2023.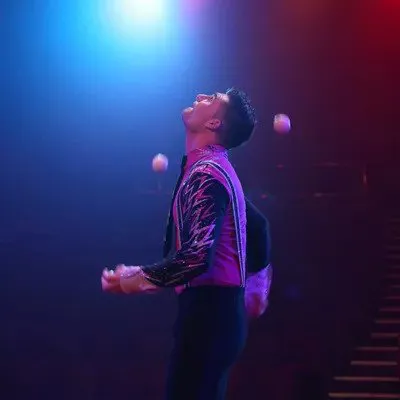 JAW-DROPPING STUNTS & COMEDY CAPERS
The show will not disappoint and can only be described as the must-see show of the season.
The 2023 season will start in February and will feature a whole new array of daring stunts and comedy fun. Pre-book your tickets today!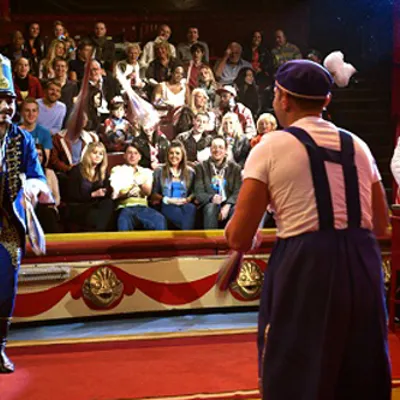 FAMOUS CLOWNS
Over the years, many Clowns have starred in the famous Tower Circus Arena.
One of the first was Bob Kellino, who performed from 1897 – 1903.
Between the two World Wars, Doodles became the Tower's most popular Circus Clown, performing with his sidekick Austin and ringmaster George Lockhart.
The famous Charlie Cairoli made his debut appearance at the Circus in 1939 and continued to make audiences laugh for over 40 years.
Since 1991, (that's over 30 years!) the Circus has been home to the Endresz family, the present incumbent of the role is the incredibly talented Mooky

, son of Tower Circus Director & Producer 

Laci Endresz Snr

 and the third generation from a famous family of Clowns.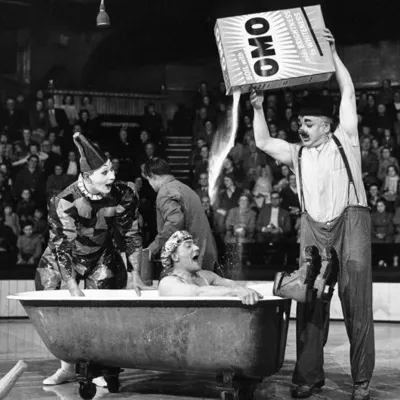 HISTORY AND HERITAGE
The Blackpool Tower Circus opened its doors in 1894 and hasn't missed a season since!
Ever since the first show, The Circus has been delighting audiences with its unique combination of fun, thrills and spectacular feats of skill and bravery by our artists from the four corners of the globe.