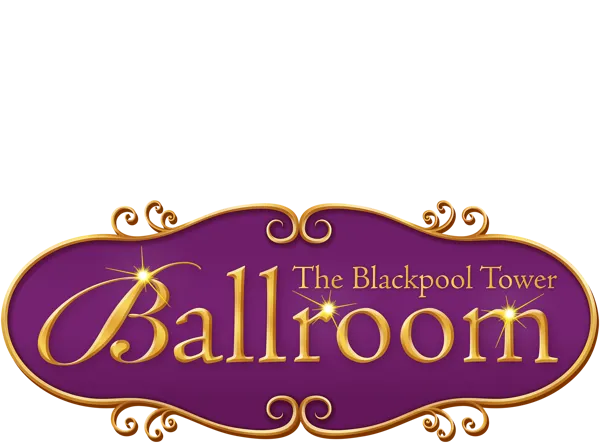 The Blackpool Tower Ballroom
Step into the sensationally stylish Blackpool Tower Ballroom
Prepare to be lost in a world of elegant charm and refined beauty.
The Ballroom is one of the truly iconic venues of the 19th century with its beautifully decorated ceilings, sparkling chandeliers, stunning sprung dance floor and ornate balconies - there really is no other venue like it.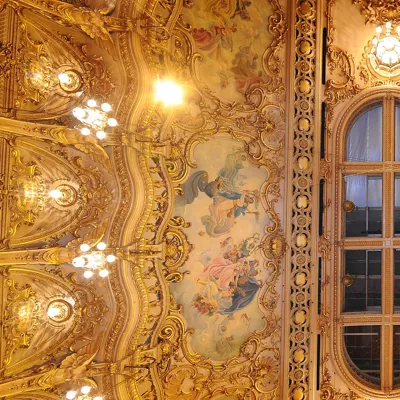 ELEGANT CHARM
Dating back to 1894, The Blackpool Tower Ballroom is world-famous for its unique sprung dance floor and spectacular architecture and remains to this day, a destination for dance fans from across the globe.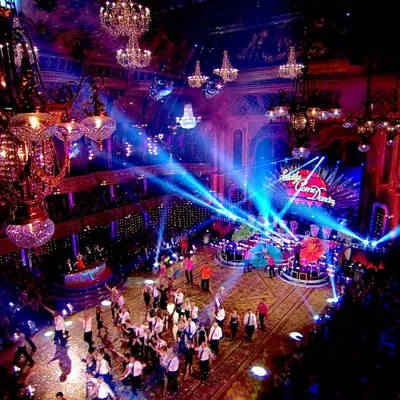 STRICTLY COME DANCING
Mid-way through every season, the BBC team pack up their sequins and head up north for a very special episode.
The unequalled grandeur, charm and ambience is host to BBC's Strictly Come Dancing live special each year!