Book in advance and save
Reschedule your tickets for free
We are now cashless
Book in advance and save
Reschedule your tickets for free
We are now cashless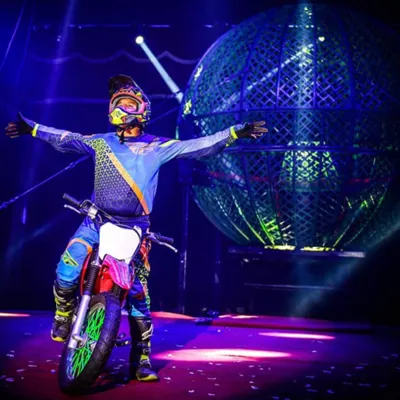 The Blackpool Tower Circus
We have a brand new show for you in 2023!
Delivering incredible stunts with belly laughs aplenty, meet legendary clowns Mooky and Mr Boo as you experience the UK's biggest and best Circus. 
Mooky and Mr Boo will be joined by some amazing acrobats and stunt performers selected from all around the world, with acts joining us from France, Brazil and Ethiopia just to mention a few of the countries represented in the show.
Exclusive to the 2023 season: Don't miss your chance to see the Globe of Speed, an act like no other! Watch from the edge of your seat as motorcyclists defy death with skill, precision, and a touch of madness.
The show runs 11th February to 5th November 2023, booking is now available for shows throughout the 2023 season.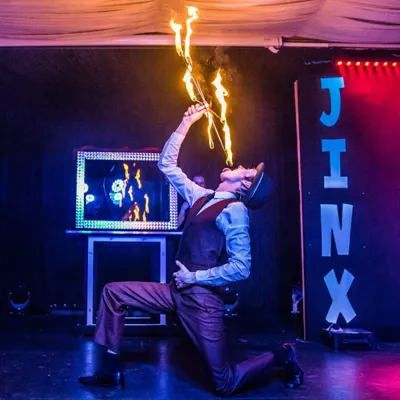 On selected dates in 2023...
We're excited to welcome the World-class contemporary variety show High Jinx to The Blackpool Tower Circus arena!
Created by award-winning illusionist and magician Michael Jordan, High Jinx is 90 minutes of sensational tricks, illusions, juggling, escapology and much more! 
Selected dates at 2.30pm:
21 & 28 July
4, 11, 18 August
20 October
25 & 26 November
2, 3, 9, 10, 11, 16, 17, 23, 24, 26, 27, 28, 29, 30, 31 December
1 January 2024 at 2.30pm