The Blackpool Tower Circus opened its doors in 1984 and hasn't missed a season since!
When the Blackpool Tower Circus first opened to the public, admission was from 6d (sixpence)
The Blackpool Tower Circus is positioned at the base of the Tower between its four legs
Animals have not appeared in the Blackpool Tower Circus from 1990
Long before he became famous as a Hollywood film star, the comedian, W.C.Fields, spent a season before the First World War at the Circus as a juggler
Bolton comedian Peter Kay performed his show which later became "Live from the Top of the Tower" on 10th-11th April 2000. It was performed in The Blackpool Tower Circus arena
The Blackpool Tower Circus has never missed a season since it began in 1894
The present interior of the Circus was created by the famous theatre designer, Frank Matcham, and was completed in 1900
For each era of The Blackpool Tower Circus, there has been a resident clown. Today it is Mooky, but previous generations laughed at the antics of August & September, Doodles and the well-remembered Charlie Cairoli
When flooded, the Circus ring can hold up to 42,000 gallons of water to a depth of 4 feet 6 inches
Sporting events that have been held in the circus ring include boxing, wrestling and snooker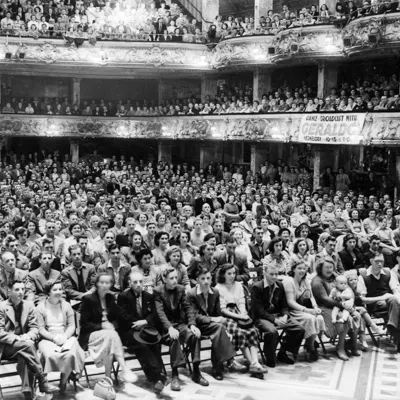 THE BALLROOM
Dating back to 1894, The Blackpool Tower Ballroom is world-famous for its unique sprung dance floor and spectacular architecture and remains to this day a destination for dance fans from across the globe.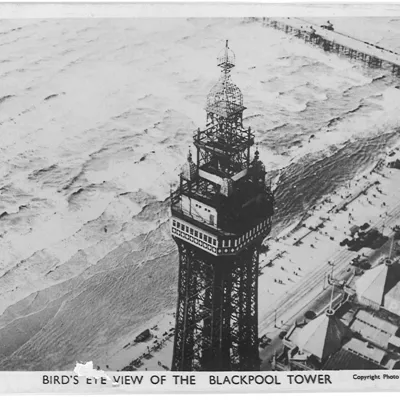 THE BLACKPOOL TOWER EYE
Take a trip 380ft into the sky to the top of The Blackpool Tower and experience the thrilling SkyWalk.
Walk out if you dare onto the five-centimetre thick glass viewing platform, where you can look out into the Irish Sea and see the famous Blackpool Promenade below you.