PLANNING YOUR VISIT
All the key information is here to help you plan and design your perfect out-of-the-classroom learning experience, including learning resources to use pre-visit, during your trip and back in the classroom. Health and Safety information to help you with a Risk Assessment can also be downloaded below. 
LEARNING RESOURCES
Take your learning up to the sky with our new lesson plans and activities!
Our new 2023 Teacher's Toolkit has been designed alongside educational specialists at Shapes For Schools. It contains pre-visit, post-visit lessons as well as activities for your class to complete during their trip to the Eye, Ballroom or Circus. They are designed for Key Stage 2, but are easily adaptable to Key Stage 1 to suit the level of your pupils. 
Discover an unforgettable view at the top of the Tower and inspire your pupils with lessons combining geography with art & design.
Work on literacy skills as you delight your class with a feast for the senses at the Blackpool Tower Circus.
Dance through time with your students in the Ballroom with a history lesson where you Imagine the life through the ages, from 1894 through to the modern day.
Receive classroom content at the click of a button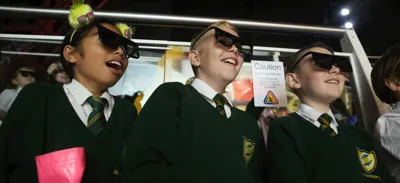 Wow! What a fantastic lesson. The children loved the Lego building and I loved the maths content. We will definitely be back again next year!
The children all had a fab time, they couldn't wait to tell everyone about it when they got back to nursery.
Our first trip to the Dungeons was a success and the pupils thoroughly enjoyed their experience. It really was excellent!
We had a wonderful day on Friday and your staff team couldn't have been more helpful. All went the extra mile to ensure we had a great day!