INTRODUCING... THE BLACKPOOL TOWER ESCAPE ROOMS!
Monday 10th September 2018
The Blackpool Tower Dungeon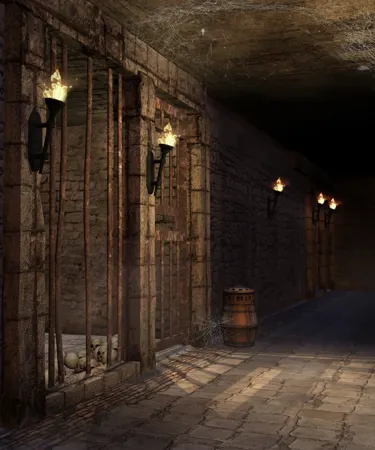 If you're looking for an event that's sure to bring your friends, family and colleagues together, why not visit the brand new Blackpool Tower Dungeon Escape Rooms?
The awesome attraction assembles everything that's epic about the Escape Room experience, with a twist like no other. Do you have what it takes to make like John Gerard and flee your captors?
After being accused of witchcraft, you and your accomplices will be greeted by a guard from Lancaster Castle, whose job is to lead you to your place of detention and keep a beady eye on you to make sure you're receiving your rightful punishment. No funny business now!
Among the whispers, there's a rumour from the other prisoners that a secret passage exists, leading you out of the guards' quarters, but it won't be an easy feat. The bravest among you will lead the escape operation, but only the smartest will make it out alive…
Your group of 3-6 has only 60 minutes to figure out the puzzles and break free, so you'd better get a move on!
Bearing the same quality sets, effects and acting as the infamous Blackpool Tower Dungeon, The Blackpool Tower Dungeon Escape Rooms are bound to be the hit of the summer, so don't miss out!
Check out The Blackpool Tower Dungeon Escape Rooms website for more information, and don't forget to 'Like' the official Facebook page.