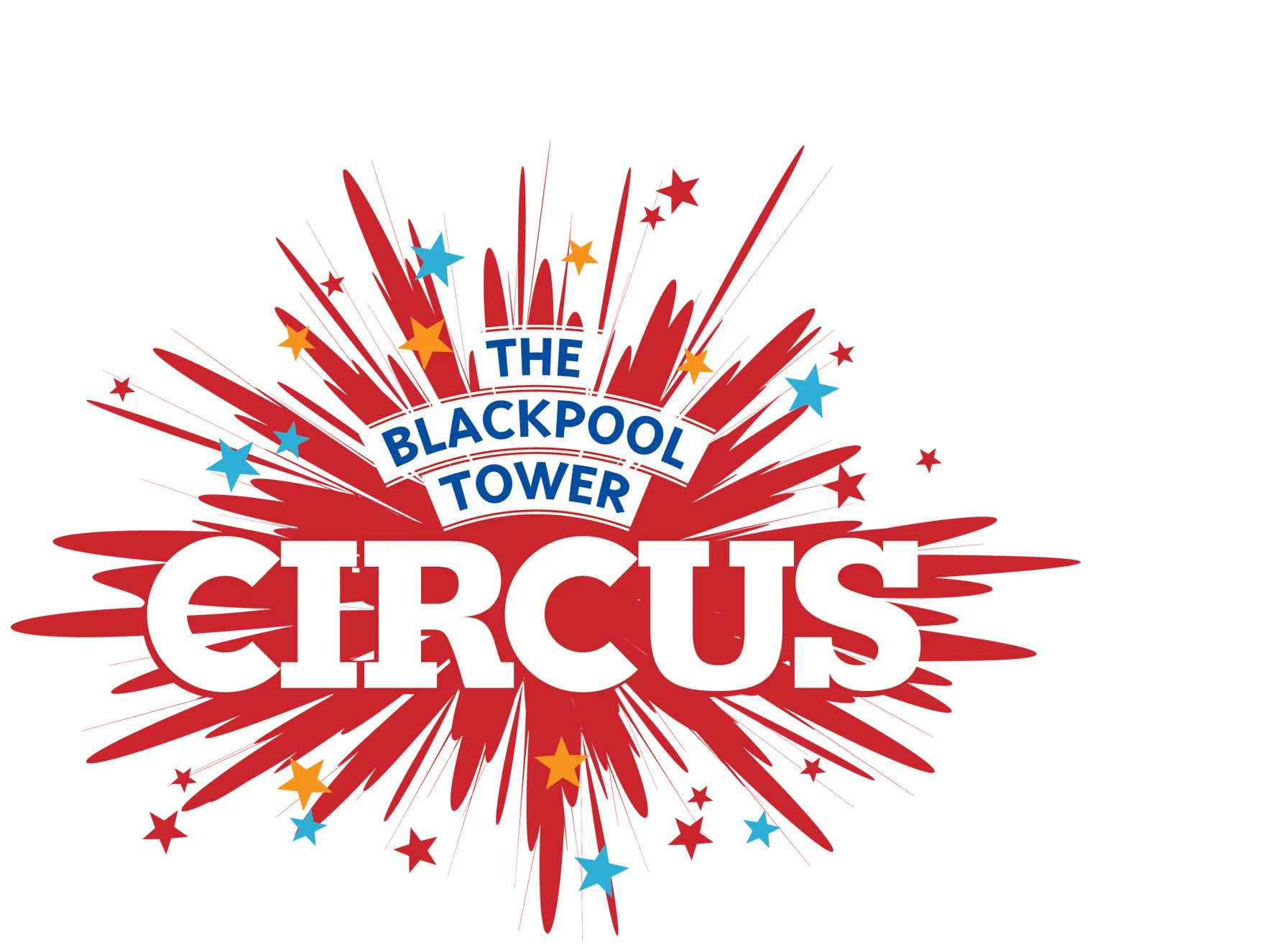 Experience
The Blackpool Tower Circus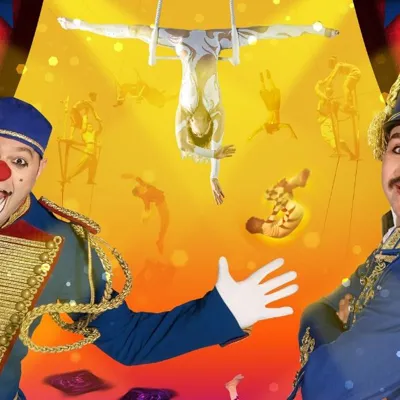 The Circus Adventure
The Blackpool Tower Circus returns with a fantastic array of adventurous acts from all around the world delivering incredible death-defying stunts teamed with belly laughs aplenty from legendary clowns Mooky and Mr Boo.
This year's show runs until Sunday 8th November. Don't miss out - get your tickets now!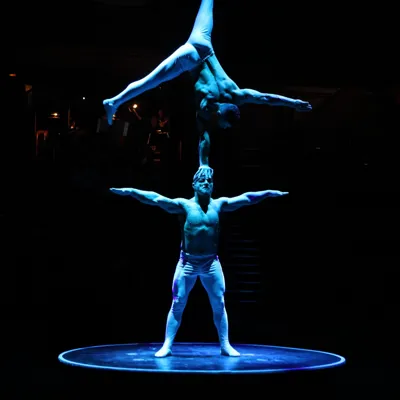 Jaw Dropping Stunts & Comedy Capers
The show will not disappoint as it brings even more astonishing jaw-dropping stunts and comedy capers in what can only be described as the must-see show of the season.
Join Mooky and Mr Boo for the UK's biggest and best Circus as they deliver their hilarious slapstick antics and edge of your seat death-defying stunts. 
THE CLOWNS
A Circus just wouldn't be the same without its clown. Interacting with the audience, bringing fun and laughter and generally linking the entire show together, the Circus Clown has the most important and demanding role.
Find out more about Blackpool's clowns below.
MOOKY 🤡
⭐FULL NAME Laslo Endresz
⭐WHERE WERE YOU BORN? Eastbourne 
⭐WHERE DO YOU LIVE? Blackpool
⭐HOW LONG HAVE YOU BEEN AT THE BLACKPOOL TOWER CIRCUS? 25 Years
⭐TOP CIRCUS SKILLS Juggling, acrobatics, clowning around and music
⭐BEST ACHIEVEMENT WHILST IN THE CIRCUS Entertaining thousands of people and making them smile
⭐BACKGROUND Privately educated, worked all over the World and received several International Circus Awards
⭐WHO IS YOUR INSPIRATION? Scaramanga
⭐FAVOURITE FOOD? Salmon
⭐FAVOURITE COLOUR? Black
⭐FAVOURITE QUOTE? "The show must go on"
MR. BOO 🤡
⭐FULL NAME Bubu Endresz
⭐WHERE WERE YOU BORN? Irvin in Scotland
⭐WHERE DO YOU LIVE? Blackpool
⭐HOW LONG HAVE YOU BEEN AT THE BLACKPOOL TOWER CIRCUS? 25 Years
⭐TOP CIRCUS SKILLS Juggling, comedy and music
⭐WHO IS YOUR INSPIRATION? Humanity
⭐FAVOURITE FOOD? Steak
FAMOUS CLOWNS
Down the years, many Clowns have starred in the famous Tower Circus Arena. One of the first was Bob Kellino, who performed from 1897 – 1903.
Between the two World Wars, Doodles became the Tower's most popular Circus Clown, performing with his sidekick Austin and ringmaster George Lockhart.
The famous Charlie Cairoli made his debut appearance at the Circus in 1939 and continued to make audiences laugh for over 40 years.
The present incumbent of the role is the incredibly talented Mooky, son of Tower Circus Director & Producer Laci Endresz Snr and the third generation from a famous family of Clowns.
Booking a ticket online in advance is essential to guarantee entry
For multi-attraction tickets, select the first attraction that you want to visit and book a visit date and time
You will have 90 days to visit the remaining attraction(s) at your own leisure
You can reschedule your tickets for free if your plans change
CIRCUS TICKET
Online from
£17.50
Per adult
On the day/Peak
£19.50
Per adult
The Blackpool Tower Circus returns with a fantastic array of adventurous acts delivering death-defying stunts and laughs aplenty
Choose from Standard tickets, VIP Ringside seats and the Royal Box for an exclusively private experience
Reschedule for free if your plans change (up to 24 hours before your arrive time)
VISIT 2 ATTRACTIONS
Online from
£27
Per adult
Purchased separately
£36
Per adult
Combine your Tower Eye or Circus ticket with a trip to 1 other top Blackpool attraction
Guarantee entry by booking online
Tickets valid for 90 days from the date of your first visit with the ability to reschedule for free if your plans change
The Blackpool Tower Eye is a weather permitting attraction. In the event of weather-related closure, tickets are validated for 12 months. Refunds are not available
CIRCUS ANNUAL PASS PRE-BOOK
Online
£9.95
Per passholder
If you have a Merlin Annual Pass or a Local Pass, booking your time slot is simple! Just book online here for £9.95 per person, and walk straight into the circus at your designated time
This ticket entitles passholders VIP seating + complimentary refreshments
We are unable to process guests at the attraction who do not have a pre-booked visit time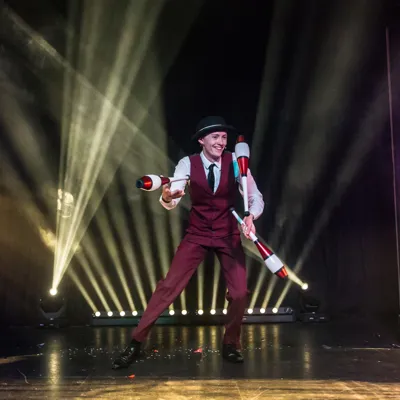 High Jinx
Frequently Asked Questions
Is this included in Multi-attraction Tickets?
No, our main season Circus show starts on Friday 9th July, however you can add a visit to High-Jinx from £5.95 per person.
Is there a discount for MAP holders?
Yes, an upgrade for £5.95 is available to MAP holders online

What is the show like?
The show consists of a wide range of exciting visual live entertainment including, Magic, Illusion, Juggling, Escapology, Stilt Walking, Unicycling and much, much, more.

What time do the doors open?
1 hour prior to the start of the performance.

How long does the show last?
Approximately 2 hours, with a 15-minute interval.

Can wheelchair spaces be reserved for this performance?
Yes, wheelchairs can be reserved at the Tower Admissions desks or by emailing Guestservices.theblackpooltower@merlinentertainments.biz. As always, it is recommended to reserve these spaces in advance.

Are you looking for that extra special something when visiting The Blackpool Tower Circus? We have the perfect packages for all.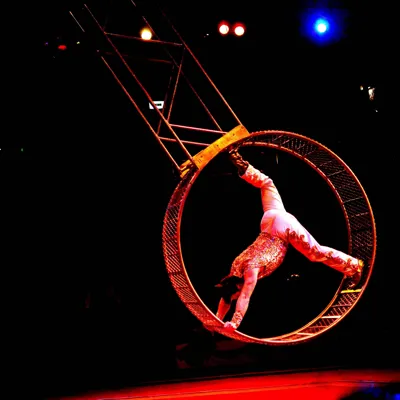 CIRCUS SHOW & DINE
Combine your Circus show with a meal at the Harry Ramsden's restaurant in The Blackpool Tower for a truly magical day out with the family.

Adults will enjoy a two-course meal and a three-course meal is available for children, with a choice of the menu at no extra cost to this ticket.

This fantastic deal will save you time and money, so what are you waiting for? 
Package includes
A Blackpool Tower Circus ticket for a show of your choice
A 2 / 3-course dining experience at Harry Ramsden's
Price £25 per adult, £15 per child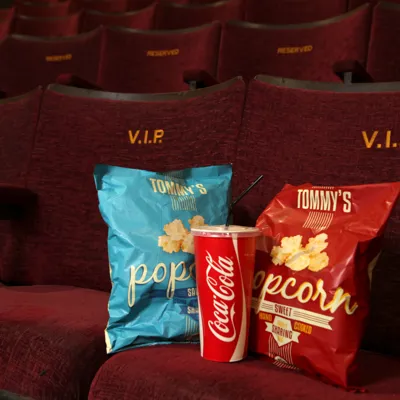 VIP RINGSIDE SEATS
Upgrade to a VIP ringside seat for the best seats in the house - the front row!
Get eye-wateringly close to the action. 
Package includes
A VIP ringside seat for a show of your choice at the Blackpool Tower Circus  
A drink, choose 1 from Coca-Cola, diet Coca-Cola, Fanta, Oasis summer fruits or water
A snack, choose 1 from Popcorn (sweet or salted), Ben and Jerrys 100ml tub or Calippo
Price from £16.95pp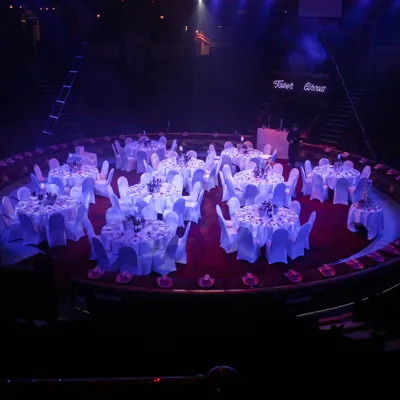 VENUE HIRE
Nestled in the base of The Blackpool Tower's four legs, sits the truly unique gem of the spectacular Blackpool Tower Circus Arena.
With an incredible seating capacity of 1,300 and plenty of lighting, special effects and sound options available, The Blackpool Tower Circus, with its very own bandstand and transforming sinking floor, is definitely one of a kind where we can make your event a truly memorable one with its unarguable uniqueness and originality.
Contact our events team for more information.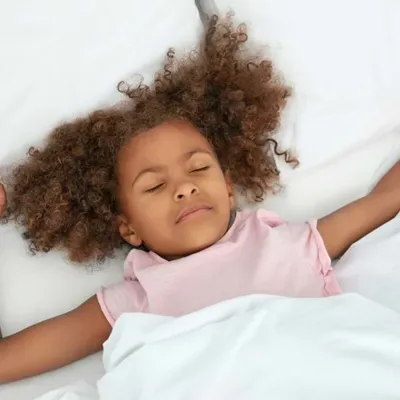 SLEEP IN THE CIRCUS
Dating back to 1894, sleep in the oldest permanent circus arena in the world!
This is no joke - Bring 35 or more clowns to sleep in The Blackpool Tower Circus from just £29 per person with amazing add on's available.
Contact our events team for more information.
No other show has the rich heritage that The Blackpool Tower Circus possesses.
Evolution of brochures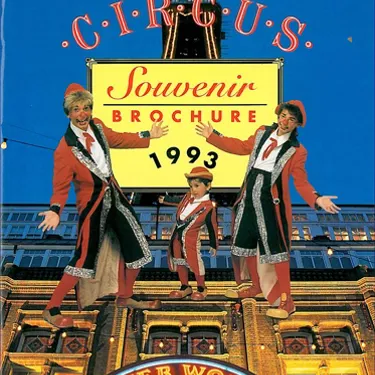 1993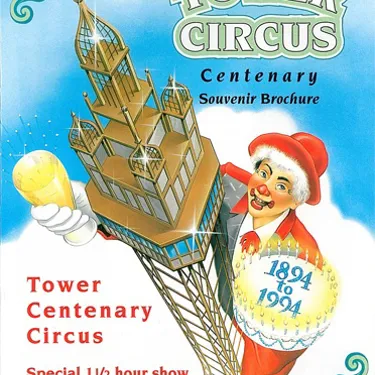 1994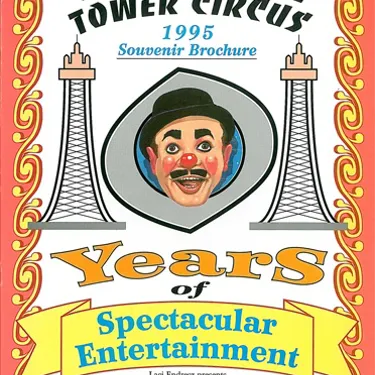 1995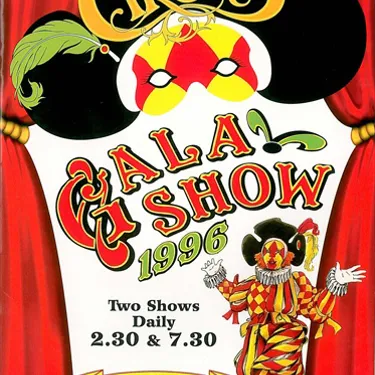 1996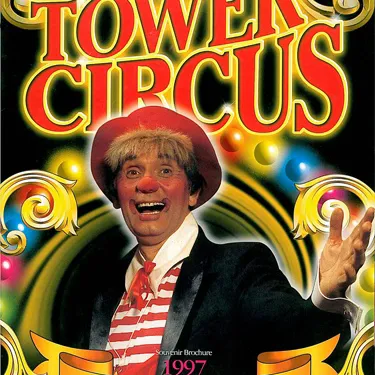 1997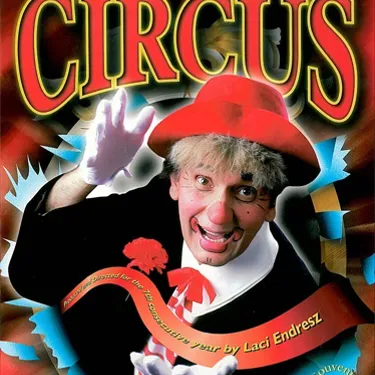 1998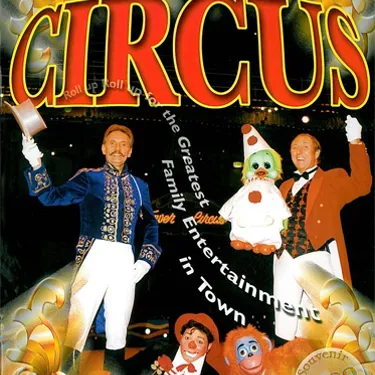 1999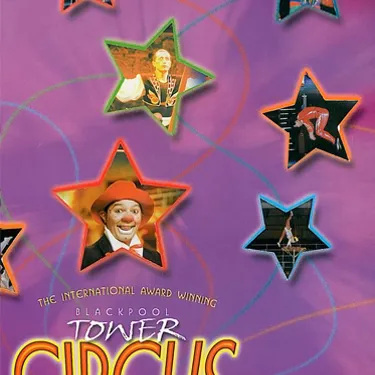 2000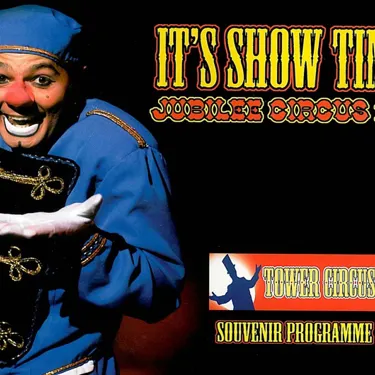 2001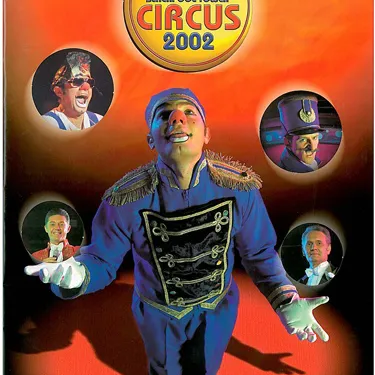 2002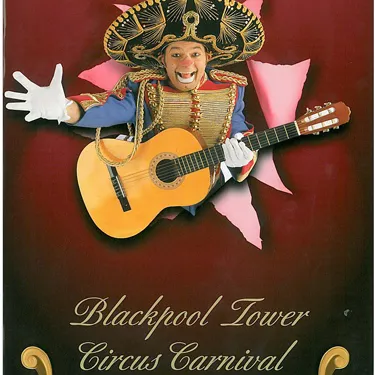 2003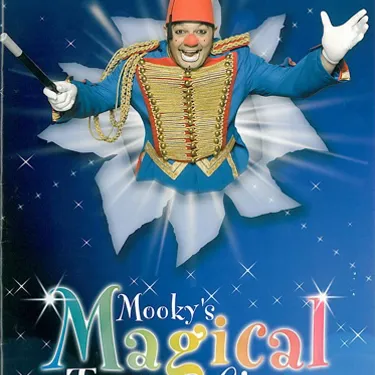 2004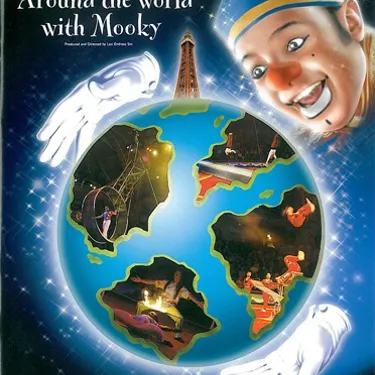 2005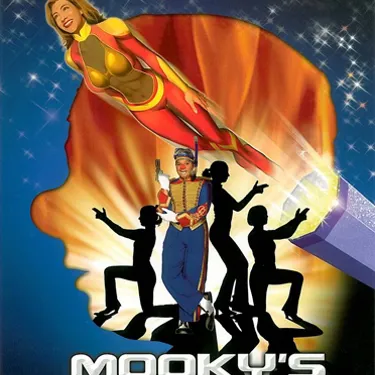 2006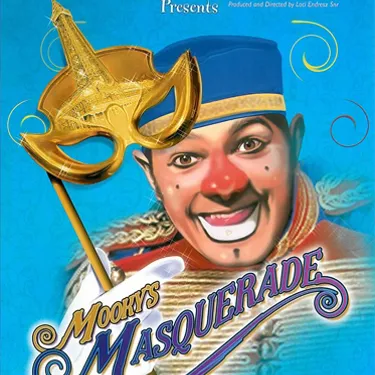 2007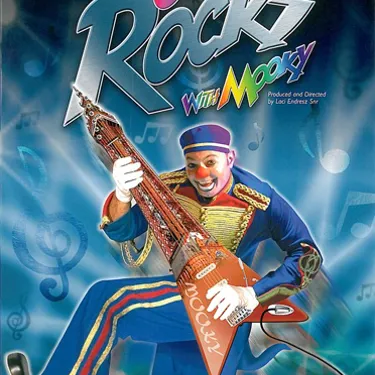 2008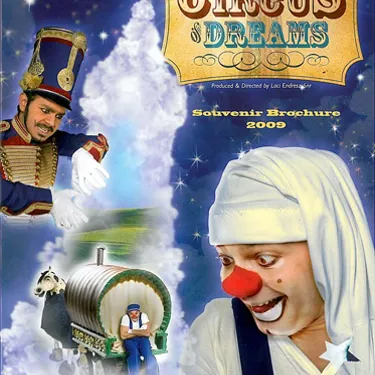 2009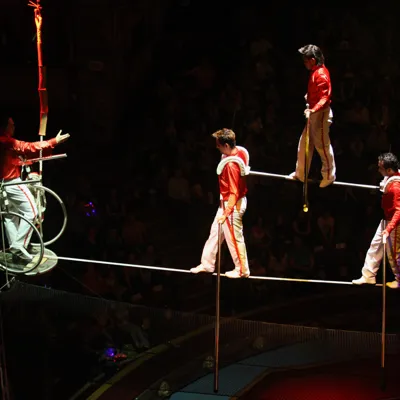 A UNIQUE COMBINATION OF FUN, THRILLS & SPECTACULAR FEATS
Ever since The Blackpool Tower first opened, The Circus has been delighting audiences with its unique combination of fun, thrills and spectacular feats of skill and bravery by our artistes from the four corners of the globe.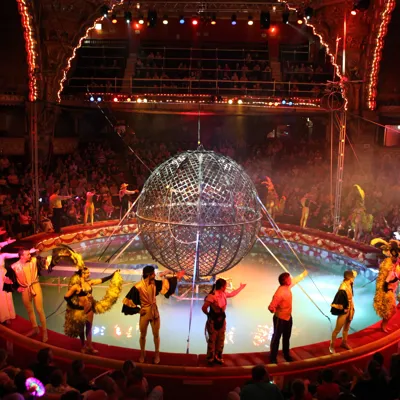 Blackpool's longest-running show
Having never missed a season, not even during the two World Wars!
The Blackpool Tower Circus is Blackpool's longest-running show. Step into the Circus Arena and you are literally stepping back in time.
Dating back to 1894, it is the oldest permanent Circus Arena in the world
Sitting at the base of the great Tower, within the giant legs, the 110 x 110 foot Arena seats an audience of 1,300 people
Until 1990 The Circus even featured wild animals performing in the ring including lions, tigers, polar bears and elephants. The cages and pens where they were kept were beneath the Arena and still exist today
CIRCUS TRIVIA
⭐The Circus first opened to the public on 14 May 1894, admission was 6d
⭐The present interior of The Circus was designed by the famous theatre designer, Frank Matcham, and was completed in 1900
⭐Every Blackpool Tower Circus performance has concluded with a spectacular water finale. The Arena's unique design features a hydraulic floor which sinks and fills with 42,000 gallons of water in less than a minute
⭐The Circus has never missed a season since it began in 1894
⭐The Circus is positioned at the base of The Blackpool Tower between its four legs
⭐Animals have not appeared in The Blackpool Tower Circus performances since 1990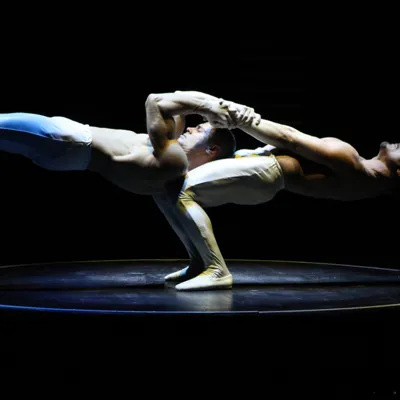 A circus family
Since 1991, The Blackpool Tower Circus has been home to the Endresz family, where they have created a Circus legacy that has become renowned worldwide.
Born in Hungary in 1945, Laci Endresz Snr is a sixth-generation Circus family member who graduated from the Hungarian Circus Academy and spent 25 years perfecting the flying trapeze. His wife Maureen has an equally impressive pedigree, being a member of the famous Roberts Brothers Circus family, specialising in foot juggling and balancing.
They met in 1970, whilst Laci was performing with his brother Attila for Maureen's family Circus. After 6 years in the UK, they travelled abroad performing in Hungary and Spain before eventually returning to England. Their three children, Kate, Laci Jnr and Bubu all followed them into the ring at an early age.
Laci Jnr, born in Eastbourne, made his first appearance as a Circus Clown at the tender age of 4! Although now synonymous with the character Mooky, Laci Jnr first drew international acclaim as a juggler, appearing with his sister Kate. He has worked in most of the leading Circuses in Europe, appeared on the Paul Daniels TV special three times, performed before the late HRH Princess Margaret in the Royal Command Performance and Prince Rainier in the Monte Carlo Circus Festival.
His younger brother Bubu has now also firmly established himself as a top Circus entertainer at The Blackpool Tower Circus.
2016 has seen a celebration of 25 years of the Endresz Circus family here at The Blackpool Tower Circus, showcasing similar astounding acts that have performed at The Tower Circus over the last 25 years.